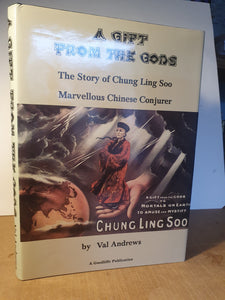 Val Andrews - A Gift from The Gods – Chung Ling Soo
Goodliffe 1981 1st Edition ;
Hardcover; Book Condition: Very Good Jacket: n/a

Square and tight copy. Green boards bright and unmarked. Jacket just very slightly bumped with sunning on top edge. Signed by Val Andrews with a dedication.