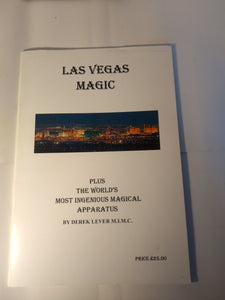 Derek Lever - Las Vegas Magic plus The World's most ingeneous magical apparatus
Taurus 2010 ;
Soft cover; Book Condition: Very Good Jacket: n/a

Bright and solid copy with a few marks on cover. The first part has contributions and ideas from Las Vegas's leading magicians. The second part is Lever's summary of apparatus. 52pp.