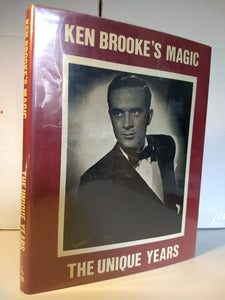 Ken Brooke; Edwin (ed) - Ken Brooke's Magic - The Unique years
Supreme 1980 1st Edition ;
Hardcover; Book Condition: Very Good Jacket: Very Good

Lovely clean unmarked copy. Would be fine but a myler cover protects the jacket which has been taped to the inside board. Removing the cover would leave a tape mark. Looks great as it is though.