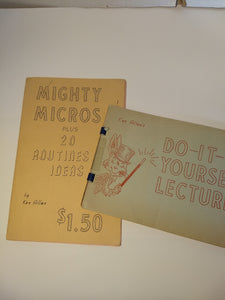 Ken Allen - Do it Youself Lecture No. 1 PLUS Mighty Micros
Self published 1957 ;
Softcover; Book Condition: Good Jacket: n/a

Two booklets together. The lecture covers a wide variety of effects in a pretty unique format for a booklet. Pages sunned with some fading. . 30pp. Mighty Micros hasinstruction for his 'floating discs'.