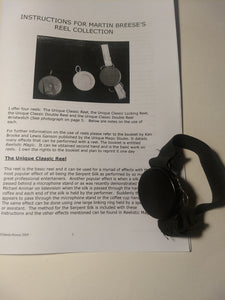 Double Reel from Martin Breese
The three different reels produced by Martin were really popular and praised for their silence and robustness. 
This is the last one I have - it's black with a wristband and reaches around 70cm. The (photocopied) instruction booklet has some use suggestions for its uses alongside those for the single and locking reels.