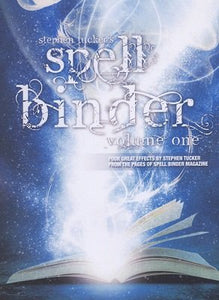 Spell-binder - four selected routines on DVD
Four of the best tricks from Spell-Binder magazine. Martin Breese asked Stephen Tucker the creator of the magazine to choose four of the best tricks that he created for the magazine and he has selected four wonderful effects. Each is performed and then clearly explained move by move.
Search for 'Spell-Binder' to find our CD of the full magazine and for selected extracts re-published as books.