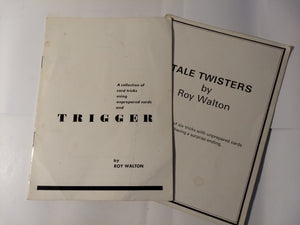 Roy Walton - Trigger PLUS Tale Twisters - tricks with unprepared cards
Davenport 1977 ;
Soft cover; Book Condition: Good Jacket: n/a

Two booklets together. Both have a light wear and a few marks. Each has a set of six card tricks with the unprepared deck. Both are 2nd editions.