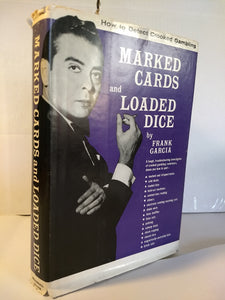 Frank Garcia - How to Detect Crooked Gambling (1st ed) - Marked Cards and Loaded Dice
Prentice Hall 1962 1st edition ;
Hardcover; Book Condition: Good,    Jacket: Fair

Boo is tight and square with no inscriptions. Boards are bumped and a bit worn at ends of spine. Jacket is a little worn around edges and chipped at ends of spine.