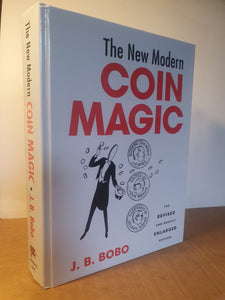 Bobo - New Modern Coin Magic
Magic Inc 1980 ;
Hardcover; Book Condition: Good Jacket: Good

Nice solid and square copy. No inscriptions but 'Magic Mike' has his sticker neatly on fron end page. The jacket is protected in Myler wrap but this is taped to inside boards leaving a tape mark.