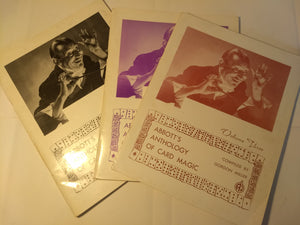 Abbott's Anthology of Card Magic - All Three Volumes - Gordon Miller (ed)
Abbotts 1980 ;
Soft cover; Book Condition: Very Good Jacket: n/a

All volumes are firm,clean copies. Covers are a little rubbed have previous owner's name on inside. Impressive compliation of card magic from dozens of experts. Approx 270 pages in all.